DEUS EX MACHINA, also a popular lifestyle shop in Japan, is famous for bikers, surfers and skateboarders as a stylish and snazzy brand in Sydney. A popular, stylish cafe called "Deus cafe (Deus Bar + Kitchen)" is attached to this store as well. Today, I want to introduce the Deus Ex Machina headquarters as well as their adjoining cafe in Camperdown, Sydney.
Deus Ex Machina
Deus Ex Machina is the lifestyle shop, which handles motorcycles, bicycles, surfing and streetwear. It launched in a renovated warehouse building in Camperdown, Sydney (across from Sydney University) during 2006. Currently, they have 9 stores throughout the world including Los Angeles, Bali, Milan and so on. Their flagship store is located in Harajuku, Japan.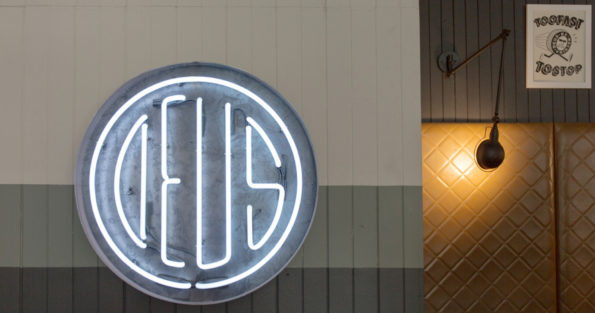 Deus Ex Machina (meaning 'god from the machine' in Latin), in keeping with their name, started as a factory of customised motorcycles, it then evolved to become a brand across many cultures; covering street cultures such as motorcycling, surfing and skateboarding. The Deus brand now includes clothing and artwork.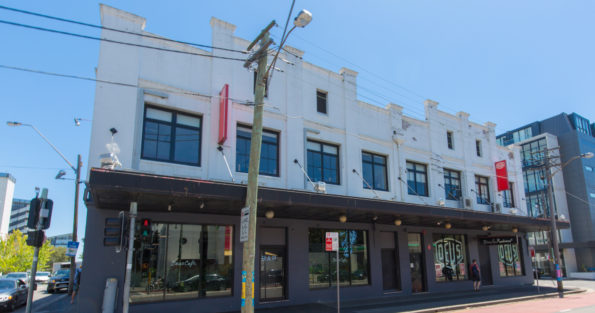 Deus Cafe
I know that women might feel hesitant to get into a factory of customised motorcycles, but there is a really cool open plan cafe linked by a doorway to the Deus Ex Machina.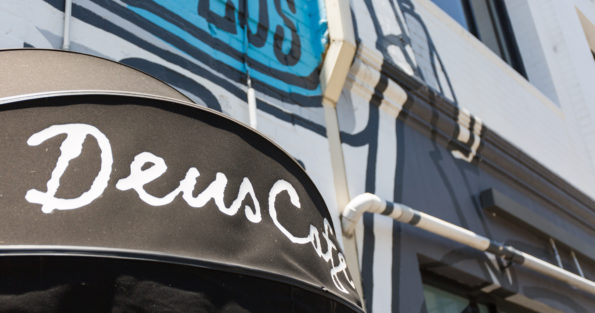 There's a cafe on the ground floor of the flagship store along the cat-street in Harajuku Japan. It is always full of people, not only Japanese but from all over the world. I have high hopes when I have my brunch from the head office there.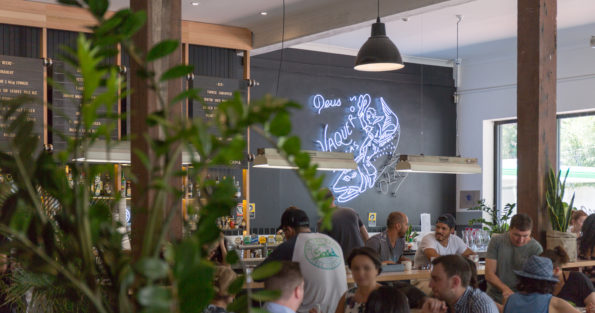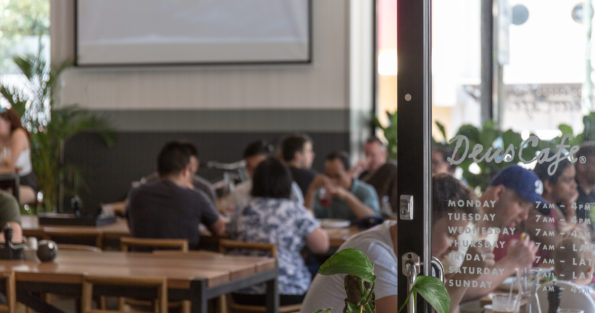 Since it is a former factory building, the ceiling is high and it has a huge, wide, open space inside the cafe. Even though it was before noon, the room was nearly full of people.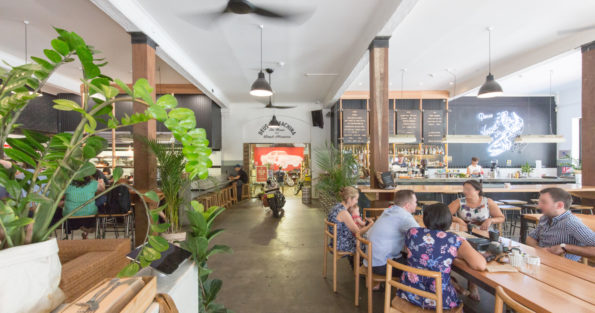 It was bustling with a wide range of groups regardless of his/her age and gender. There are probably not so many cafes in the neighbourhood of Camperdown; it's familiar to locals as well.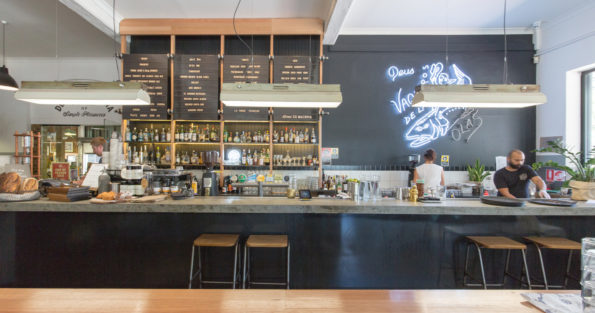 Gluten-Free and Vegetarian menu is available
We chose from the lunch menu that day. They were serving fresh sandwiches and salads for light meals, and steaks and pasta for a big lunch.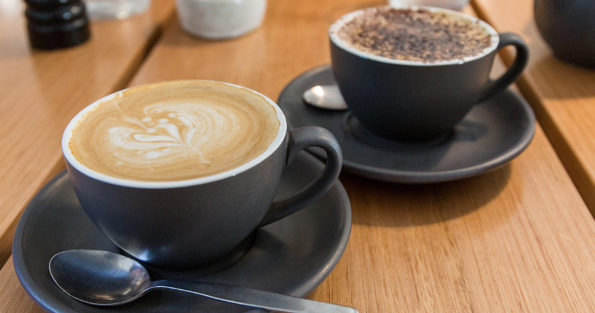 CAPPUCCINO($3.50)SOY FLAT WHITE($4.00)
I ordered my usual cappuccino and flat white with soymilk.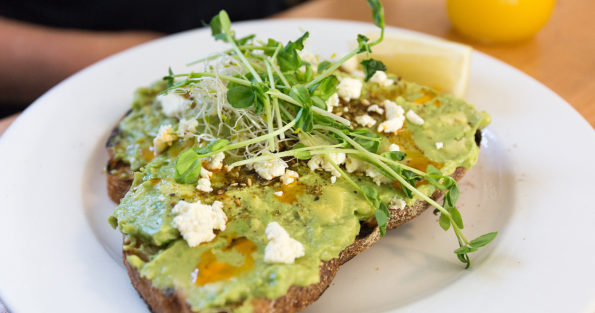 AVOCADO TOAST($15.0)
Avocado toast, Sydney's standard breakfast, was delicious with ZA'ATAR (spices and chilli oil from the Middle East) creating spicy accents that enhanced the flavour of foods.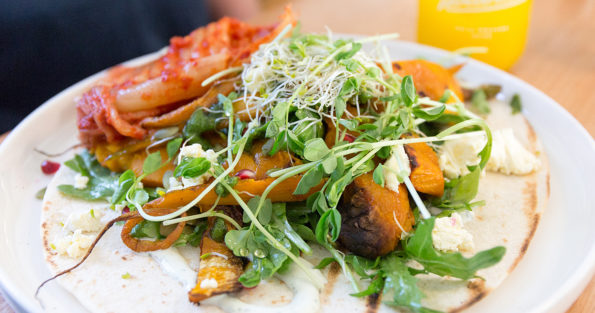 OPEN PITA($15.00)
Vegetables such as pumpkins and carrots were on a large pita bread. It's called "open pita", I couldn't even roll it to eat because of how much was put in. Actually, I added Kimchi ($2.00) as an extra option, the combination of spicy kimchi and vegetables was quite delicious.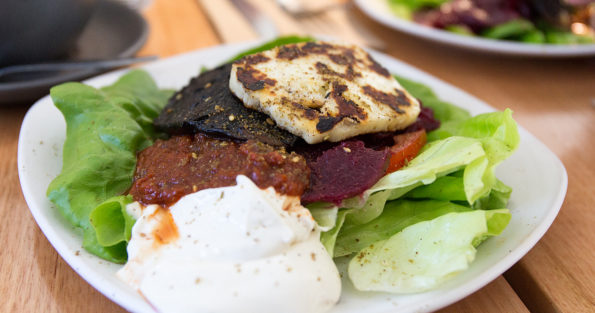 ROAST MUSHROOM BURGER WITH LETTUCE LEAVES($15.00)
Gluten-free / Vegetarian menu
There's a gluten-free option to swap to some lettuce leaves rather than the brioche bun. The large, roasted mushroom was juicy and flavoursome, and the tahini yoghurt which was rich as cheese, enhanced the thickness and smoothness of the burger. Maybe I should try mushroom steaks at home again.
The customised motorcycles shop in the backroom
My original purpose was to get some souvenirs for my brother. We went to the Deus Ex Machina which was in the back room of Deus Cafe after brunch.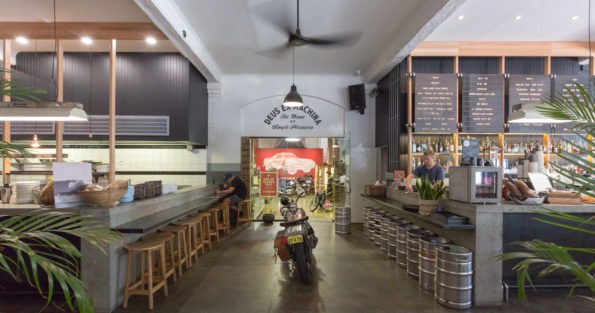 The shop was in a vast with a high ceiling, open space decorated with customised motorcycles, surfboards and bicycles. I wasn't very familiar with the bikes. But there were some funky old-fashioned looking bikes that were ridiculously elaborate. Their magic was in their detail.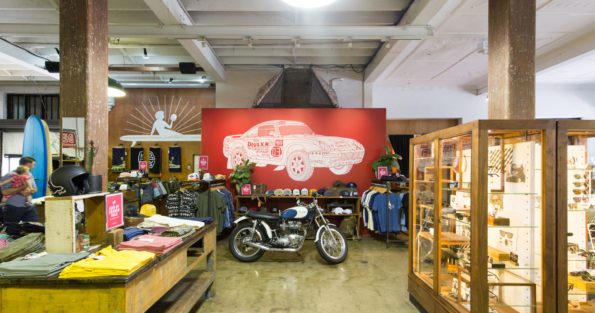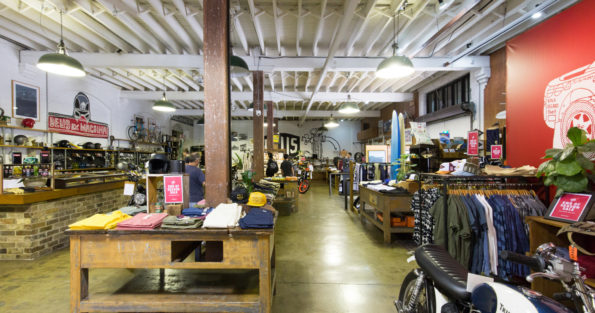 They have a large selection of clothing items like Deus branded t-shirts, caps, jackets and shorts. I found sneakers of "Spring Court" which had been on my mind for some time!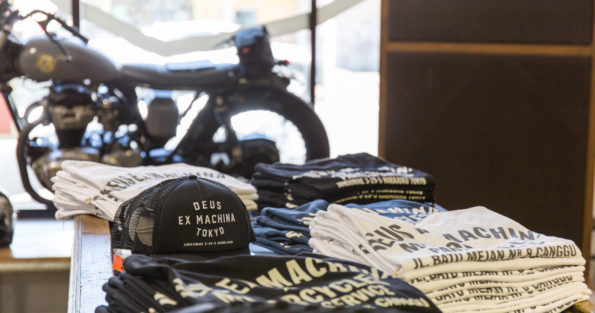 There was a really cool open space with a nice industrial fitting. It had cool interior pieces like graffiti, neon signs, and paintings in the shop as well as the bathroom. By the way, we could purchase these artworks in the store.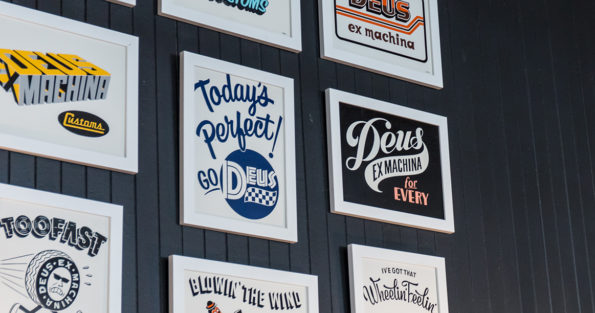 Adult's playground for creativity and culture
Deus Ex Machina is located to the west end of Sydney University along Parramatta Road. It took 10 minutes from Central station by bus(412, 413 and 436 or etc.).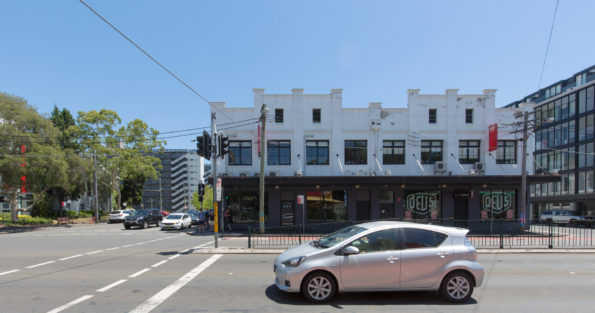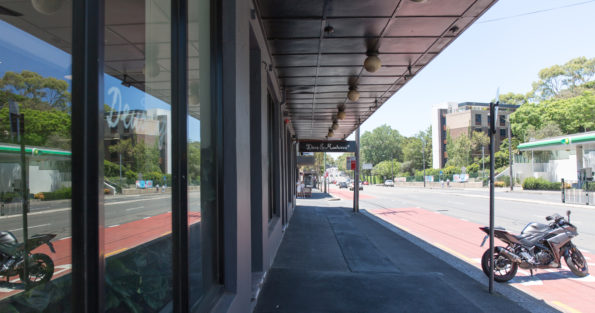 I think it's hard for a woman to get into a motorcycle showroom and street-wear emporium, but Deus Cafe next-door serves good food and it has a great atmosphere too. I highly recommend you go to this cool concrete-floored warehouse space and distinguish yourself from the others by having a unique time in Sydney.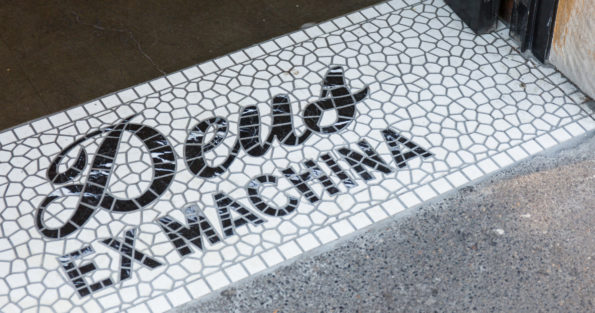 98-104 Parramatta Road, Camperdown NSW 2050
TEL:(02) 8594 2828
*MON – WED, SUN:7:00am – 4:00pm
THU – SAT:7:00am – 11:00pm